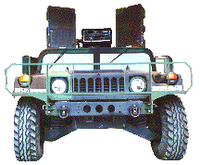 Technomad International Military Distributor Application
Technomad is seeking a limited number of highly-qualified international distributors for our military/government product line. If you are a importer of military electronics equipment or related products, and if you have country-wide access to your market, good trade show presence, and strong technical sales staff, we invite you to apply.
Learn more about Technomad Products, read Articles, or read Frequently Asked Questions.
Exclusive Distributorships are granted for an entire country (you will have no local competition). Applications from conflict zones or non-democratic countries may be rejected. You must operate IN the country for which you want to distribute our products. Terms are 1 year, automatically renewed. Other terms and conditions apply, which will be discussed in detail upon receipt of your complete and qualified application. INCOMPLETE APPLICATIONS WILL BE DISCARDED. Completing this form does not commit you or Technomad to anything -it is for our information only. Questions about the application process may be emailed to military@technomad.com.