Technomad LLP, a leader in high-powered weatherproof PA systems and communications equipment for military, security and other government applications, is now offering complete design, consulting, integration and installation services for projects featuring Technomad Military PA Systems.The comprehensive services will allow military bases and other facilities to better take advantage of Technomad's expertise in the design and installation of fixed and mobile PA systems over the course of a given project, no matter how large or complex.
Technomad Military PA Systems, available in easy-to-use "turn-key" versions (or in networkable modular versions to cover many square miles), comprise a range of high-powered weatherproof military PA systems that are currently used by U.S., UK, Canadian and other national Armed Forces around the world. Giant Voice, mass notification, base-wide paging, combat simulation, training, ceremonies, and air shows are just some of the many applications featuring Technomad Military PA Systems.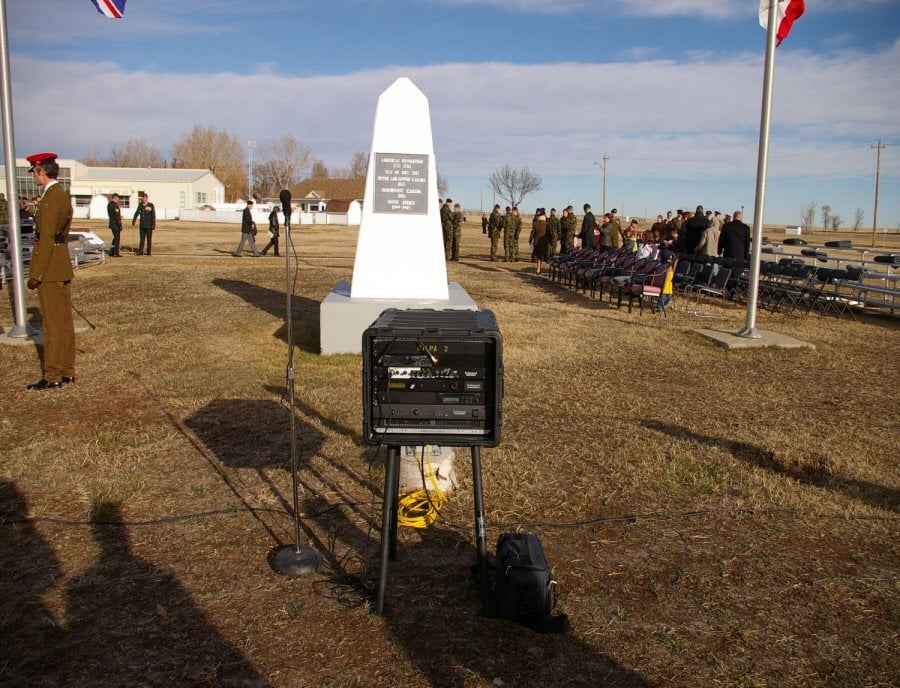 The systems offer unmatched reliability through a unique combination of power, durability, quick setup, compact size, and weatherproof construction; and are delivered with Technomad IP56-rated weatherproof loudspeakers that offer intelligible speech, outstanding music reproduction and robust audio distribution with redundancy.All Technomad systems include a shock-mount signal processing rack complete with a pre-wired amplifier, six-channel mixer, dynamic microphone, speaker stands, cable, connectors and protective gasketed lids for all loudspeakers.
Options include the Technomad SuperConductor military MP3 player/recorder for manual and unattended scheduled playback of audio files with no PC requirement.Custom packages for Giant Voice/basewide paging/mass notification, along with interior audio systems and signage, offer true one-stop shopping for facilities with FEMA CPG 1-17/UFC 4-021-01 requirements.
Since 1996, Technomad audio systems have been in use with military and government agencies including the White House Communications Agency, Zussman Urban Combat Training Center, Ft. Knox, USMC Parris Island, GTMO, Seymour Johnson AFB, Offutt AFB, Naval Undersea Warfare Centers and dozens of U.S. military facilities worldwide.
ABOUT TECHNOMAD
Technomad Associates, LLC, founded in 1995, designs and manufactures loudspeaker systems for the professional audio and security/military technology industries. The company invented the first reliable full-range military PA systems and now offers eight models with range up to one mile, as well as the SuperConductor military MP3 player and FireFly ultra-lightweight PA system.
For Additional information, contact:
Military Sales, Technomad Inc.
USA: 617.275.8898 x 710
International: 617.275.8898 x 710
Email: military@technomad.com